Digital health must be a cornerstone of our health system and not a tool only used in emergencies
Several months have passed since February 21, the day on which the first case of COVID-19 was diagnosed in Italy. A real wave has overwhelmed us, sweeping away our habits and certainties. So let's investigate the role of digital healthcare in this scenario.
With the aggravation of the level of stress to which our healthcare system has been constantly subjected, a question has slowly turned to a redundant echo: how can we ensure a health care service for both patients positive to COVID-19 and chronic and acute patients, while preserving the health of doctors and all healthcare personnel?
Digital healthcare: a new partner
The telemedicine project in Italy, whose first appearances are scattered since the mid-900s, has proved to be a faithful ally, providing a valid and functional response to the problem of social distancing. Home care emerges as the winning weapon to actively fight the pandemic, as well as implementing programs that will effectively meet those urgent needs that this emergency has imposed on the healthcare system. Let's take a closer look at what digital healthcare has done as a lifeline in this emergency chaos:
Virtual triage: the implementation of this new technique telemedicine allows reaching the goal of emptying healthcare facilities, preserving the health of those working in hospitals, as well as hospitalized patients, and at the same time ensuring a faster sorting process in the various emergency sections.
Telemonitoring: remote monitoring system able to ensure patients with chronic diseases a level of care in line with quality standards, involving them in the process using specific devices; it has proven to be a useful and appropriate way to remotely follow patients suffering from COVID-19 who do not need hospitalization
Teleconsultation: possibility of remote comparison between specialists.
Television: allows for remote diagnosis and prescriptions.
To learn more about the benefits of telemedicine read our article "Digital revolution in healthcare: all the benefits".
The coexistence of innovation and tradition must become our new standard
The pandemic has shown the need for interaction and collaboration between the health system and technological innovations; nonetheless, this only represents the first step and not the end; we would be mistaken to think that digital healthcare as a tool to be used only in an emergency.
How effective and efficient would our health service's response have been if the telemedicine project had been structured better, if our investments were increased? How much would the processing and studying data have been facilitated if we had had access to pre-dating reference reports? It instantly comes to mind, how much time would be saved as well as savings in terms of resources, time, and costs that a better organization would have. This could only positively affect the quality of the service offered.
The right time to change
We must be able to exploit this situation, trying to build our strengths for the future on today's critical issues. However, progress could not happen without the openness of people towards digital health, a system that is no longer seen with mistrust, but as a useful tool for prevention.
---
1PPHC | Telemedicina: in Italia non è mai partita davvero. E oggi il Covid-19 svela la debolezza del nostro paese. Febbraio 2020| Angelica Giambelluca.
2Telemedicine and e-Health | Telemedicine and the COVID-19 Pandemic, Lessons for the Future. Maggio 2020. 571-573. | Rashid Bashshur, Charles R. Doarn, Julio M. Frenk, Joseph C. Kvedar, and James O. Woolliscroft.
Simone Manciulli
Copywriter Medical sector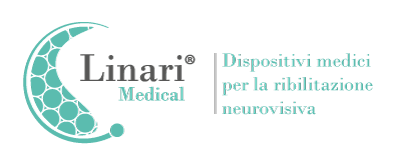 👇 Condividi questo articolo con persone che potrebbero essere interessate.