A look on the digital revolution in healthcare: the obvious and necessary changes towards which we are headed
Evolution and progress, promised by this digital revolution in healthcare, are turning points that cannot be ignored. This year we had the confirmation, to be now routed on a path with one direction: the digital evolution of traditional medicine, long considered as an opportunity, has quickly turned into a necessity.
The health emergency that overwhelmed the planet in 2020 has proved to be fundamental for the diffusion of digital health within the processes of various national health systems. The crisis has thus amplified people's awareness, directing them towards a greater understanding of how an effective and structured organization, aimed at promoting telemedicine services, can benefit the entire health sector. Let's now dive into what benefits we could achieve by exploiting said technologies.
When we talk about telemedicine, a term with which we have all become familiar with, we find ourselves approaching a turning point comparable to a real social and cultural revolution. This innovative home-care system offers a substantial qualitative improvement, not only in the medical-patient interaction, but also in that between medical experts in the field.
Quando parliamo di telemedicina, termine con il quale tutti noi abbiamo iniziato ad avere familiarità a causa dell'emergenza sanitaria, ci stiamo in realtà avvicinando a una svolta comparabile a una vera e propria rivoluzione sociale e culturale. Questo innovativo sistema di assistenza domiciliare prospetta un sostanziale miglioramento qualitativo non solo nell'interazione medico-paziente, ma anche in quella fra medici esperti del settore.
Teleconsultation (the possibility for healthcare professionals to interact dynamically with each other and consult about a specific patient) would be, actually, only one of the many advantages deriving from a structured and well-organized system, which puts its foundations in the digital revolution of healthcare.
Impact of telemedicine on healthcare spending
Technological innovation has often proven to be a valuable ally in terms of rationalising resources and, consequently, costs relating to specific areas. The high levels of efficiency, made possible by the use of cutting-edge software and devices, will inevitably lead to a reductionreduction, both social and economic, in the costs arising from the treatment process. Therefore, we are ready to witness a revolution that will change the pre-existing health business models. The greatest changes brought on include, but are not limited to:
A decrease in admissions of chronic patients ( distance patients will benefit from a constant assistance and monitoring activity, ideal treatment methodology to follow the evolution of chronic diseases: disorder whose symptoms do not end in time or undergo substantial improvement ).
Shorter waiting lists.
A dwindle in the number of people resorting to the ER.
A significant reduction in outpatient visits.
A diminished need of nursing homes (elderly patients can rely on a remote care service).
A service based on equal access to care and cures
Dynamism and rapidity, removal of the geographic and temporal barriers, a substantial reduction of waiting lists, are all obvious advantages brought from this innovation (to read more about this topic, check out our article "Telemedicine in Italy: a bridge between innovation and tradition").
The process of approaching the doctor and the patient has never been so flexible and efficient: thanks to telemedicine we are able to provide everyone the same opportunities as well as accessibility to the same health services.
Home care represents a great and necessary advantage in the everyday life of millions of people living in remote geographical areas (such as mountains or islands), for anyone who is travelling abroad and needs a consultation, or even for those who are not able to leave work and/or family.
The digital revolution in healthcare would be a huge opportunity, both in terms of time and energy, ensuring, nonetheless, an extremely personalized interaction between doctor and patient. Healthcare is now brought from crowded hospitals and clinics to a warming and familiar space.
---
Simone Manciulli
Copywriter Medical sector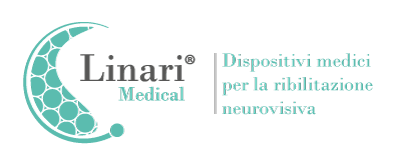 ---
👇 Condividi questo articolo con persone che potrebbero essere interessate.